Click on the book to listen to the story.
The True Story of the Three Little Pigs
Author: Jon Scieszka

Alexander T. Wolf, now in jail for crimes against the three little pigs, insists he was framed. The truth, he explains, is that he visited the neighboring pigs' homes asking for a cup of sugar to make a cake for his dear old granny. He notes he had a bad head cold that day. So there was never any violent huffing and puffing, as the traditional story says. He just had a couple of bad sneezing fits.
AR Quiz Information
Quiz #: 9506
Level: 3.0
AR Points: 0.5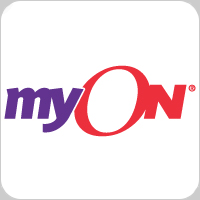 Follow these steps:
1. Log into Clever.
2. Choose the myON Icon.
3. Find a book in "projects" or in your "recommended" library.
4. Read the book and take the AR quiz

Click here to access Clever.com